BLOCK B changes completely.. Lead single in March, change of 180 degrees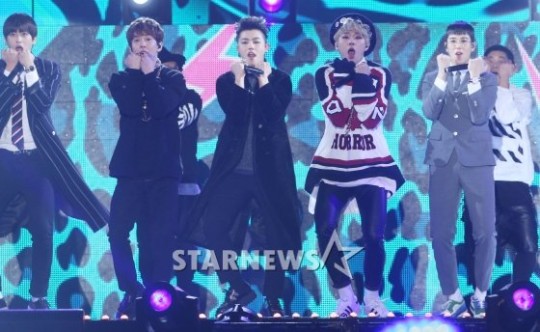 Boygroup BLOCK B (Zico, Taeil, Jaehyo, BBomb, P.O, Park Kyung, UKwon) are changing completely.

BLOCK B who debuted in April 2011 are moving onto their 5th year this year. Matching the 5th year since debut, BLOCK B is planning to release a single this month and a mini album in the middle of April. Since July 2014 'HER', it would have been a year and 6 months since their comeback as a whole group.

Amongst all this, it has been observed that with this new single, we will be able to see a new image of BLOCK B which we haven't seen yet. Just like BLOCK B's team name (Blockbuster), they have established themselves in the music industry with their intense music. But with the new single coming out this month, they plan to show off a different image to what they currently have.

As already revealed, the MV shot at the sheep farm is for the new single and BLOCK B is also planning to have an additional filming done at the Incheon filming site. They wish to meet the fans with the changed image of theirs from the MV.

BLOCK B's representative from SevenSeasons revealed to StarNews on the 15th that 'The mini album to be released in April plans to hold the distinct color of BLOCK B but in terms of the lead single being released first, you will see BLOCK B's change of 180 degrees'

In the middle of the BLOCK B's release of the lead single and the new mini album, on April 2nd and 3rd, they plan to hold a solo concert at the Seoul Olympic Park Gymnastics Stadium.
Source: StarNews
Translated by SimpletonJun @ blockbintl
Please take out translation with full credit.